Trailer Repair Service That You Can Count On - Call EMT Now!
EMT is fully insured and provides mobile maintenance for all your maintenance repair needs anywhere in the state of Colorado.
Do you know who to call, should your trailers break down?
Trust the fast and reliable trailer repair services of Equipment Maintenance Technicians (EMT). With our factory-trained mechanics' over 90 years of combined industry experience, call us and feel confident that your trailer will get back to full operation straight away!
Trailers play a major role in keeping your business up and running. Big or small, these movers are crucial in carrying any load faster and safer. However, keeping your trailers in action is a responsibility that can be challenging. Because it is a huge vehicle, there many parts that you need to monitor and maintain.
Not only can we handle trailer repairs, but we also maintain these vehicles to keep them from failing in the first place. Allow Equipment Maintenance Technicians (EMT) to perform regular maintenance on your trailers. As a fully insured company with 17 years in the industry, we know our way around fleet management, and you can rest assured that your trailers are looked after by the right people.
Our trailer maintenance service involves regular visits to your location by our expert mechanics, where they will check on your trailers and perform preventive maintenance procedures. This will keep your trailers moving and can also lessen the likelihood of your vehicle failing while on the road. Proactive maintenance can even save lives! A sudden failure while in transit can affect all the cars and trucks on the road with you when it happens. Regular checks and touch-ups mean your trailers perform optimally and meet safety standards.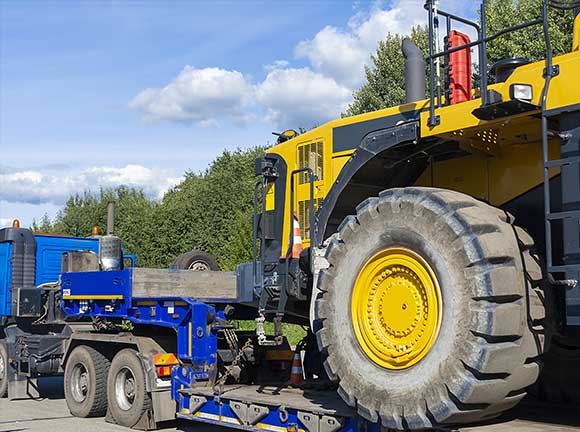 In utilizing trailers or any fleet vehicle, there are unavoidable circumstances that you may face – no matter how careful and proactive you are with your maintenance. General wear and tear can surface as you continue to use your trailer. If not seen and resolved properly, these minor defects could lead to a bigger problem: trailer breakdown!
In situations where a trailer repair service is needed, do not hesitate to call us at EMT. Once your call is received, we'll immediately gather all components and parts needed, load them on one of our service trucks, and then join you in the field as quickly as we can. Our trailer repair service, as with our other mobile services, guarantees that our team will arrive at your location within 90 minutes.
Trailer repair in the field is a common job for our technicians. No problem is too big or small for us, and size will be no object when carrying out our repairs as quickly and efficiently as we can. Newer models are no challenge either. Our team undergoes regular training to keep them updated on the latest trends and techniques in equipment and fleet repair, always improving their level of expertise.
The moment you come across a faulty trailer, or if any vehicle in your fleet suddenly malfunctions, let Equipment Maintenance Technicians take a look and provide you the fastest resolution.
Just contact us at
720-949-2052
, and we'll assist you in any way we can.