Box Truck Repair and Maintenance
EMT is fully insured and provides mobile maintenance for all your maintenance repair needs anywhere in the state of Colorado.
Keep your box trucks in good running condition with top-notch repair and maintenance services.
Being a versatile type of truck used for hauling cargo of any type, box trucks are essential to the operations of any business dealing with freight services. Often used for delivering parcels, perishable food, appliances, and furniture, any delay caused by box truck malfunctions will lead to costly inconveniences. For that reason, it helps to have trusted technicians who provide top-notch box truck repair and maintenance services like Equipment Maintenance Technicians.
At Equipment Maintenance Technicians, we understand the importance of box trucks in different business operations. With our repair and maintenance services, you'll get a speedy and proper response. Our highly-trained technicians act with urgency to restore your trucks to their prime condition.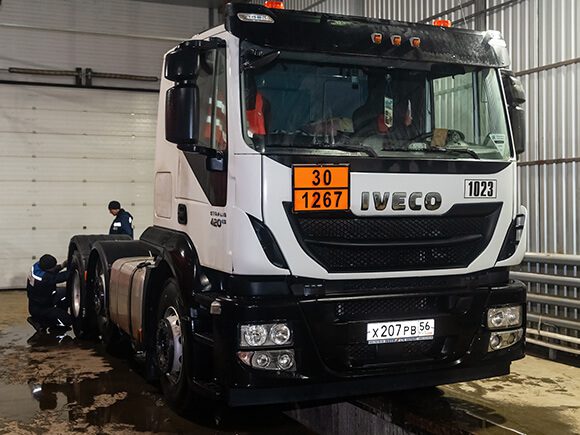 Cause of Box Truck Failures
Knowing what causes box truck failures, breakdowns, and damage can be of great help in avoiding delays in deliveries and other operations.
Here are some of the components that need to be regularly checked to avoid box truck breakdowns:
Tires – Without proper maintenance, your tires can cause serious truck problems. Some of the most common issues with tires are underinflation, low tread depth, and misaligned axles. As a precautionary measure, have your tires inspected before and after long travels and at least once a month.
Brakes – Since disc and drum brakes are often exposed to friction and pressure, they easily wear down without proper maintenance. Internal water contamination, air leaks, and external corrosion are some of the causes of brake issues. To avoid such things from occurring, having your truck's brake system checked every six months is recommended.
Electrical System – Battery, alternator, and starter motor are what make up a truck's electrical system. If any of these parts fail to work properly, your truck won't function. Some indications that your truck's electrical system is experiencing some issues are the following:
With proper care and routine maintenance, box trucks can last for up to 15,000,000 miles. Bringing them in for inspection and maintenance every 12 months or more frequently in certain cases is recommended. This helps catch minor truck issues and prevents them from developing further.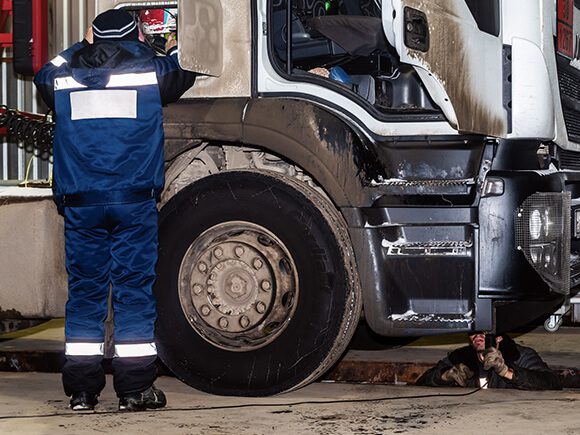 Why Hire EMT's Technicians?
Having been the leading provider of high-quality box truck maintenance and repair services for almost two decades, our expertise and experience are unparalleled. No matter what caused the breakdown, or damage, our technicians are the best ones to handle it. As a trustworthy company, our services are offered at the most competitive prices, with no hidden charges.
Every mobile fleet and truck entrusted to us is treated like our own, so expect the best care from us at Equipment Maintenance Technicians. Using state-of-the-art equipment, performing accurate diagnostics, repairs, and maintenance is easy and seamless for us.
Our Box Truck Maintenance and Repair Services
Since there are different box truck issues that result in breakdown and damage, our technicians undergo training to learn about the latest approaches and equipment for repair and maintenance. Here are some of the services we provide:
We handle most types of fleets, including:
We are also familiar with the following fleet brands:
We take pride in providing the quickest response to truck breakdowns and damage. When you seek help from us, you can expect that we'll arrive within 90 minutes. With our truck repair and maintenance services at Equipment Maintenance Technicians, your box truck will be back to normal operations in no time. For any inquiries or concerns, do not hesitate to call us at
(720) 949-2052
. Contact us today!