Dump Truck Repair and Maintenance
EMT is fully insured and provides mobile maintenance for all your maintenance repair needs anywhere in the state of Colorado.
Properly maintain your dump trucks to keep them running smoothly.
A malfunctioning dump truck can drastically delay construction and mining operations. Just like the other types of mobile fleets and trucks, dump trucks are susceptible to breakdown and different issues without regular maintenance. Regardless of what plagues them, it pays to have reliable technicians to provide the necessary repairs. When it comes to maintenance, it is required to have them inspected at least once a year in accordance with Colorado's laws. However, you can schedule more frequent checkups to ensure that they always perform optimally.
We at the Equipment Maintenance Technicians offer top-notch dump truck repair and maintenance services. You can rely on us to provide an appropriate and speedy response that will restore your dump trucks back to their prime condition.
Common Causes of Dump Truck Issues
If you are operating dump trucks for your business, knowing the reasons for their operational issues helps avoid delays in your progress by catching minor issues and addressing them before they turn into complex problems.
To give you an overview, here are some of the most common causes of truck problems:
Old Tires – Since they carry tons of materials, high pressures are applied on their wheels and tires. Although their tires and wheels are specifically designed with maximum durability and strength, frequent use makes them susceptible to wear and tear.
Fuel System Issues – Fuel system issues, such as contaminated fuel, faulty gauges, malfunctioning fuel pumps, and clogged fuel filters, are also among the major contributors to the occurrence of breakdowns. When these are neglected, the consequences might be severe.
Poor Maintenance – Another common reason for problems is poor maintenance. Being used for heavy operations, trucks need to be inspected regularly. Without such precautions, minor issues won't be easily caught and can lead to more complicated problems.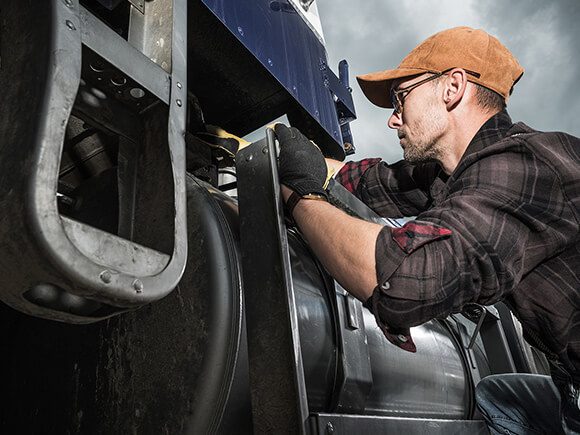 Care Tips for Dump Trucks
Dump trucks have varying lifespans depending on their build and design, but they generally last for 10 to 15 years. During those years, it is essential to take preventive measures to avoid breakdowns and other issues.
Here are a few tips for caring for your dump truck:
Never Overload – Dump trucks have load weight limits, and going beyond this will put a strain on your truck's suspension system, affecting handling and increasing stopping distance
Properly Inflate Tires – Properly inflating tires is a must for all mobile fleets and trucks. Besides preventing uneven wear and promoting longevity, this will also allow for an improved fuel economy and better handling.
Call in Professional Technicians for Regular Maintenance – To prevent delays in operations and for safety purposes, call professionals like Equipment Maintenance Technicians for dump truck maintenance.
Having been in this industry for almost two decades, the expertise we have in truck repair and maintenance is unrivaled. Our technicians have extensive experience in the field, and the equipment that we use is state-of-the-art, so you can be confident that your dump truck is in good hands.
Our Dump Truck Maintenance and Repair Services
To maintain and restore your dump trucks to their optimal working condition, we provide a wide range of services to address almost any possible issue encountered. Our services include the following: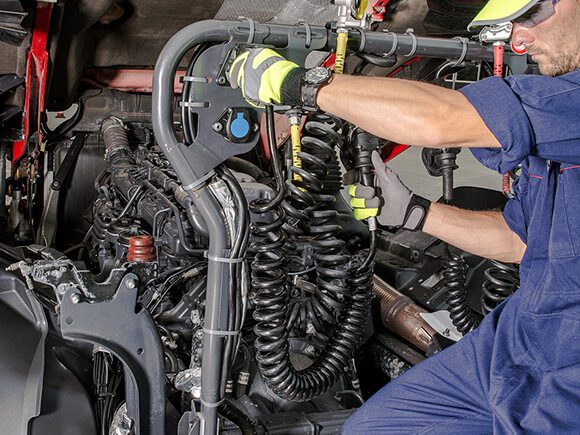 We handle most types of fleets, including:
We are also familiar with the following fleet brands:
Contact Equipment Maintenance Technicians Today
We at the Equipment Maintenance Technicians offer our top-notch services at fair pricing. If you need crane truck repair and maintenance services, call us, and we'll be right there within the next 90 minutes. Contact us at
(720) 949-2052
if you have further questions about our services.