Get Your Ground Thaw Machine Fixed in No Time! Call Us at EMT Now!
EMT is fully insured and provides mobile maintenance for all your maintenance repair needs anywhere in the state of Colorado.
Is your ground thaw machine in need of proper maintenance or immediate repair? How long has it been since you last had your ground thawers inspected?
Equipment Maintenance Technicians (EMT) handles all kinds of equipment maintenance and repair services. We also have ground thaw machine specialists, who are experienced in handling any issue related to them. No matter how complicated the problem is, our team of experts can guarantee fast and hassle-free maintenance and repair services.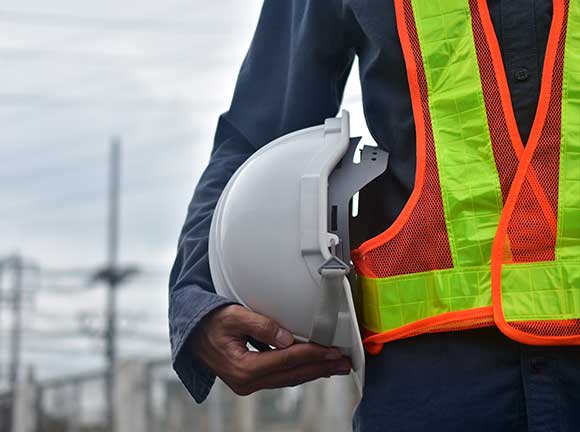 Ground Thaw Machine Maintenance
Any construction company knows how beneficial having a ground thaw machine can be. Hard and frozen ground makes almost every process in construction a lot harder. It makes digging, pipe-laying, and even concrete pouring difficult, which can result in major delays in your projects. Thanks to ground heaters and thawers, built to solve this challenge by temporarily heating the ground, it's easy to prevent or eliminate frost and even cure concrete to make it stronger.
Useful equipment like this should be properly maintained in order to reap its benefits for years to come, but how exactly do you maintain a ground thaw machine? No need to wrap your head around that question, because EMT is here to make the whole process easier for you. You don't need to learn all the technicalities of maintaining any of your construction equipment; we do that for you.
Our ground thawer maintenance program will lessen the possibility of your machine breaking down. For your convenience, our expert diesel mechanics will inspect it on a regular basis and perform all necessary maintenance. It's important to engage in these preventative measures, even during off seasons when it's warm out, to ensure it stays in good condition when you need it.
Ground Thaw Machine Repair
The likelihood of equipment failure is unforeseeable. Machines are not perfect, and there is always a window of possibility for them to break down, even if you perform regular maintenance. Trust Equipment Maintenance Technicians to assist you during these challenging times. We understand how hard it is to deal with equipment failure, as this can result in downtime and loss of income.
Our mobile repair service makes it easier for any business owner to have their equipment and fleet vehicles repaired without the additional hassle of transport or towing to a repair yard. As soon as we receive a call, we'll be gathering information, equipping our service truck with the needed tools and parts to perform the job order, and then join you in the field within 90 minutes of your call.
But that's not all! With our team's high level of expertise, we can often quickly troubleshoot many mechanical or technical issues. This makes the resolution so much faster and more efficient.
Trust fully insured and well-trained technicians to handle your ground thaw machine troubles.
It is our commitment to service your equipment as thoroughly as we would our own. As a part of our high-level customer service standards, regularly scheduled maintenance programs mean we are personally ensuring your equipment is up and running at all times. Call us now at
720-949-2052
for any inquiries or requests.