Trust Our Team of Light Towers Specialists at EMT
EMT is fully insured and provides mobile maintenance for all your maintenance repair needs anywhere in the state of Colorado.
How do you know if your light towers are still operating in top condition? Do you have someone that you fully trust to maintain and fix your equipment if ever the need arises?
Get fast and reliable maintenance and repair services from Equipment Maintenance Technicians (EMT). We have a team of factory-trained technicians who specialize in all kinds of light towers, including Magnum light towers. For over 17 years, we have been honored to earn and keep the loyalties of our clients, and there are several ways we manage this. One of them is our ability to respond quickly to calls, and another is our consistent determination to get to the bottom of all equipment issues, no matter how complicated they may be, and provide the best resolution
Light Tower Equipment Maintenance
In the field of construction, working through the night has become a common practice, and this means needing the most reliable lighting equipment to properly carry out the job without missing a deadline. This is when light tower equipment comes into play. Workers rely heavily on this, so keeping your lights working in perfect condition is essential.
Planned maintenance is the best solution to ensure that your light towers are well-protected. At EMT, we offer our light tower equipment maintenance program. This service sends our well-trained technicians to your facility on a regular basis to perform a number of necessary maintenance procedures. This involves checking all fluid levels, ensuring that all parts and components are working, and a few testing procedures and other steps to guarantee that your light towers remain operational for many years to come.
We are very experienced when it comes to light tower equipment maintenance particularly in handling them, including your Magnum light towers.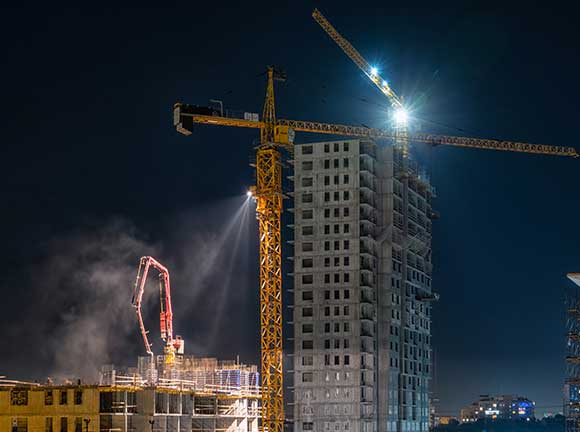 Light Tower Equipment Repair
There are just some things that instruction manuals cannot fix or resolve. For these instances, you have Equipment Maintenance Technicians to rely on. Call us whenever your light towers are in need of repair. Our mobile mechanic service team can guarantee its arrival to your facility within 90 minutes of your call. Our service trucks are also complete with essential parts and components to make our mobile repair service quick and hassle free.
Our technicians are regularly trained and updated of the latest trends and applications related to equipment maintenance and repair services, so you can rest assured that your mechanical equipment is in good hands. We can perform job site equipment repairs, and we also accept repairs at our own facility.
Our regular customers are like family to us. That's why we always provide fair pricing and the highest level of customer service. The next time you encounter a faulty light tower, give us a call, or if you simply want to ensure that all your equipment is running smoothly, avail of our maintenance service for your own peace of mind.
Aside from equipment maintenance and repair, we also offer annual inspection services.
If you would like to learn more about this, feel free to inquire, and we'll give you all the relevant details.