Repairs for Light Towers in Denver, CO
EMT is fully insured and provides mobile maintenance for all your maintenance repair needs anywhere in the state of Colorado.
Your light towers are a vital part of your construction projects.
For this reason, your light towers need regular maintenance, the requirement of which depends on whether they are diesel-, battery-, solar-, or generator-powered. The towers themselves and the lighting elements have different maintenance or repair needs.
When you use your lighting equipment properly, they only require no more than routine inspections and scheduled maintenance. Calling Equipment Maintenance Technicians for scheduled services indicated in the engine service manual is highly advised. We provide professional maintenance and repair services for Magnum light towers in Denver, CO. 
Signs Your Light Towers Need Servicing
Knowing when to have your Magnum light towers in Denver, CO, serviced will save you from spending boatloads of money for repair or replacement. Having been in the industry since 2003, we know the signs your light towers are due for servicing.
Here are some:
1. Clogged and Dirty Filters
Periodic maintenance is essential to prolong the lifespan of your light towers. Checking the engine oil and replacing the air and fuel filters play a major factor in the performance of your equipment. Following strict routine maintenance and filter replacement is crucial, especially in an unsanitary environment.
This may be a harmless mistake. However, frequently turning off the load before the engine results in operation errors. This also presents a problem with the warranty and service of your light towers in Denver, CO. 
To avoid said problems, do the following before shutting down the generator:
Unplug the tools connected to the accessory outlet.
Turn off the lights.
There are light tower models that automatically shut down the generator load.
Other models prevent the light towers from turning on when:
there are accessory items plugged in; or
the main breaker is on.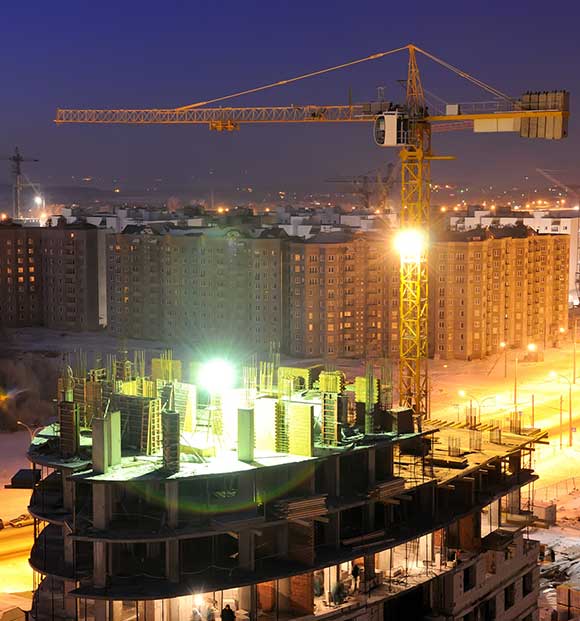 There may be moments when you forget to turn off your light towers. Leaving them unattended for lengthy periods results in wet stacking, which is when the fuel doesn't burn off properly.
This can cause significant damage to your equipment. To prevent this, you can run your light towers' generators once a week for a few minutes. Follow the correct load size and operating temperature.
4. Damage and Safety Issues
If there are times you operate your Magnum light towers in Denver, CO, under undesirable weather conditions, you might encounter damage and safety issues. To guarantee the lifespan of your lighting equipment and the safety of your personnel, follow the indicated wind speed indicated in the manual.
Why Choose Us for Light Tower Maintenance and Repair Services
Equipment Maintenance Technicians provides quality services for various construction equipment with the skills, expertise, and tools to get the job done fast.
We provide free inspections, and our team is more than willing to drive to your site. When it comes to your light towers, we should be your first choice.
Our Maintenance and Repair Services for Light Towers in Denver, CO
As a trusted provider of repair and maintenance services in the Denver, Colorado, area, we make sure to provide the services our clients deserve. Our factory-trained mechanics are here for you.
Here are some services we provide:
Fluid Changes
Filter Replacements
Tire Pressure and Suspension Inspections
Fuel System Maintenance
Cables Inspections
Bulb Inspections
With us, you'll have peace of mind knowing your light towers are well-taken care of.
We understand the importance of uninterrupted business operations. Don't worry. You're in good hands. Contact us today for inquiries regarding our maintenance and repair services for light towers in Denver, CO. Let our team of experts get to work.