Keep Your Dirt Movers Running Longer with EMT's Quality Service
EMT is fully insured and provides mobile maintenance for all your maintenance repair needs anywhere in the state of Colorado.
Equipment breaking down or malfunctioning can be a hassle for most. Your work will probably have to stop, and you run the risk of missing a deadline. Because dirt moving equipment and dirt movers in general are essential in construction work, we know that you cannot afford to have them down or performing poorly on you.
At Equipment Maintenance Technicians, we are always ready to help you get your dirt movers back to fully operational. Our skilled and highly trained mechanics are ready to assist you in both repair and maintenance.
You can either bring your dirt movers to our location in Aurora and Castle Rock, or you may avail our most convenient field service, which covers the entire Denver metro area, the front range, and Fort Collins down to Colorado Springs.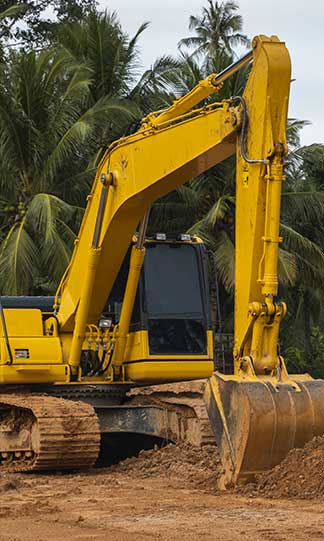 Dirt Moving Equipment Maintenance
As they say, prevention is better than a cure. This is also the same as your dirt movers. It is better to be proactive than to be reactive, and the best way to do this is through regular, planned maintenance care.
At Equipment Maintenance Technicians, our dirt mover maintenance program will make it so much easier for you to ensure that your equipment is getting its proactive maintenance services on time, and that you are doing your due diligence to prevent any unexpected breakdowns. Our mechanics perform several maintenance steps and procedures, including oil and filter changes, checking the battery, belts, brakes, and hydraulic functions, as well as inspecting for any possible leaks.
Whatever brand or make of your dirt moving equipment is, we can work with it and perform the regular maintenance it needs. Our factory-trained mechanics have experience with multiple brands of dirt movers like John Deere, GEHL, CAT, CASE, and Bobcat.
The myriad types that we work on include:
We handle most types of dirt movers, including:
WE ARE ALSO FAMILIAR WITH THE FOLLOWING DIRT MOVERS BRANDS:
Dirt Moving Equipment Repair
No matter how much we try to be proactive are careful with dirt movers, breakdowns and performance issues are sometimes inevitable. Should your equipment spontaneously break down or stop working, we are here to help you with your problem. You can either bring your dirt movers to us, or we can go to you. Whichever you choose, you're in good and capable hands, and we are dedicated to getting your equipment work-ready as soon as possible so your people can get right back to work.
With 17 years in the business and 90 years of combined experience from our mechanics, Equipment Machine Technicians can guarantee only the best quality service and repairs. Further, we only use top-of-the-line parts for any replacement that your dirt movers might need. This way, you can rest assured that the new parts will last longer, and you're free of the risks that come with substandard parts, like additional damage to your equipment.
Apart from this, our technicians are not only skilled but also fast and precise with their work, restoring your dirt movers to tiptop shape in no time.
Call us anytime if you need help with your dirt movers!