Telescopic Boom Lift Repair and Maintenance
EMT is fully insured and provides mobile maintenance for all your maintenance repair needs anywhere in the state of Colorado.
Keeping your telescopic boom lift in optimal condition offers the utmost safety against potential work hazards.
Telescopic boom lifts are widely used for aerial access in rectangular structures and open spaces. If any of these equipment breaks down, there are unavoidable risks that can negatively impact your productivity and safety.
Given the advanced heights involved in maneuvering this machine, equipment owners should comply with aerial lift maintenance requirements set by the Occupational Safety and Health Administration (OSHA) and the American National Standards Institute (ANSI).
OSHA requires a routine maintenance schedule for all heavy equipment. Regardless of how you use telescopic boom lifts, the law mandates that the equipment should be inspected after every 150 hours or for at least every 90 days, depending on how often you use it. Your annual inspection should also not exceed 13 months from the date of your previous check.
To keep your telescopic boom lift in optimal condition, you can count on our experts at Equipment Maintenance Technicians. We are dedicated to providing quality services that ensure work safety and uninterrupted business operations. With our help, you'll have infallible solutions for long-term aerial lift safety and accessibility.
Signs Your Telescopic Boom Lifts Need Repair
Damaged Hydraulic Lines – Without proper routine maintenance, hydraulic lines can become frayed. Hydraulic lines are damaged by vibrations and other movements caused by a lack of reinforcement. Frayed hydraulic lines can be dangerous for the operator and pedestrians around as it is likely to route improperly. To avoid this, have telescopic boom lifts experts reinforce the lines with protective clamps and brackets in order to secure the lines properly, ensuring worker safety.
Hydraulic Fluid Contamination – Contamination of hydraulic fluids within the hydraulic system poses great danger and aerial lift failure. This occurs when impurities contaminate the hydraulic fluid. For instance, dirt and debris that enters the hydraulic pump can block the system, preventing the flow of essential fluids.
Contamination ruins the fluid's purity and viscosity, causing metal parts to grind against one another and disabling the engine from functioning properly. To prevent this, make sure to have your telescopic boom lifts regularly inspected after every operation.
Hydraulic Seal Failure – One major cause of aerial lift mechanical malfunctions and system failures involves hydraulic seal breakdown. Since hydraulic seals are usually made of soft rubber material, they may break under excessive hot working conditions, and repeated exposure to impurities and chemicals.
To prevent seal failure, make sure to have your telescopic boom lift seals fortified with heat-resistant protective materials that can withstand even the harshest working conditions.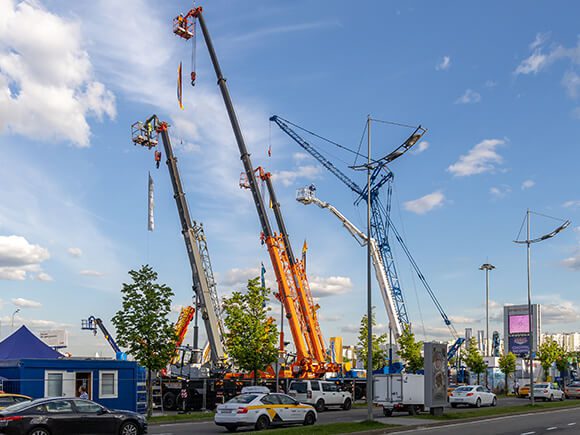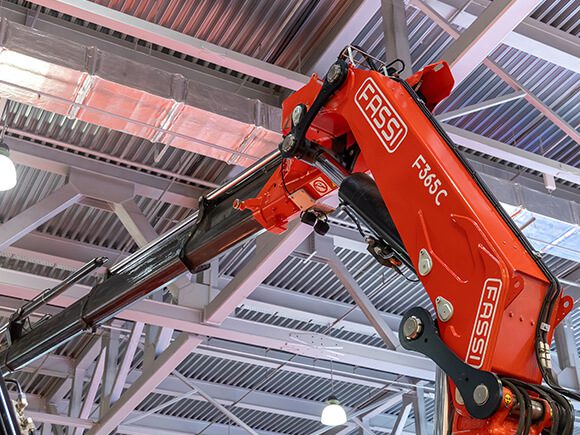 Our Telescopic Boom Lift Repair and Maintenance Services
At Equipment Maintenance Technicians, your safety is our top priority. Our team is dedicated to providing top-quality services. To bring out your telescopic boom lift's best performance, our experts offer professional assistance that focuses on inspection, repair, and maintenance.
Through our telescopic boom lift maintenance program, you'll receive effective solutions that ensure your equipment's peak performance.
Here, our team will provide regular aerial lift inspections, coupled with other necessary maintenance procedures that include:
We handle most types of aerial lifts, including:
WE ARE ALSO FAMILIAR WITH THE FOLLOWING Aerial lifts BRANDS:
Keep Your Equipment in Good Condition With Expert Maintenance Technicians
With over 17 years of experience, Equipment Maintenance Technicians offers well-established services for telescopic boom lift repair and maintenance. We provide the highest quality service solutions that ensure smooth long-term operations for your entire fleet. With a dedicated team of technicians, we deliver fast, effective telescopic boom lift solutions to reduce downtime. We are located at
13780 E. Smith Drive Aurora, CO 80011
. Our services are available from Monday to Friday, 7 AM to 5 PM. You can avail of our weekend and after-hours services upon request. For inquiries, call
720-949-2052
or email us at
[email protected]
today.