Crane Truck Repair and Maintenance
EMT is fully insured and provides mobile maintenance for all your maintenance repair needs anywhere in the state of Colorado.
Keep your crane trucks running optimally with the most reliable repair and maintenance services.
While there are plenty of other reasons that can derail the progress of construction projects, having a malfunctioning crane truck is one of the last things you would want to happen. Crane trucks are essential for different projects and operations. Just like other mobile fleets and trucks, they are susceptible to damage and breakdown. For that reason, it is highly recommended to have them inspected annually to ensure that they are fit for future operations. When properly maintained, they can last for up to 25 years. Calling in reliable technicians to provide the necessary maintenance is recommended.
Equipment Maintenance Technicians is the go-to provider of crane truck repair and maintenance services. Regardless of the reason for the breakdown or damage, we are committed to providing an immediate and proper response to restore your crane trucks at their peak performance.
Common Causes of Crane Truck Damage and Breakdown
To prevent breakdown and damage, it helps to know the common causes of such issues. Catching them as early as possible can be of great help to avoid delays in operations and projects.
Some of the things to look out for are the following:
Oil Pump Issues – Oil pump issues affect moving parts. Once a single mechanical part stops working, the remaining ones follow suit. This is a serious cause of breakdown that calls for a speedy response. To prevent this, consider bringing in your truck for an oil change every 3,000 to 5,000 mileage.
Engine Problems – It is highly recommended to check your engine oil once a month to ensure that all parts of the engine are working properly.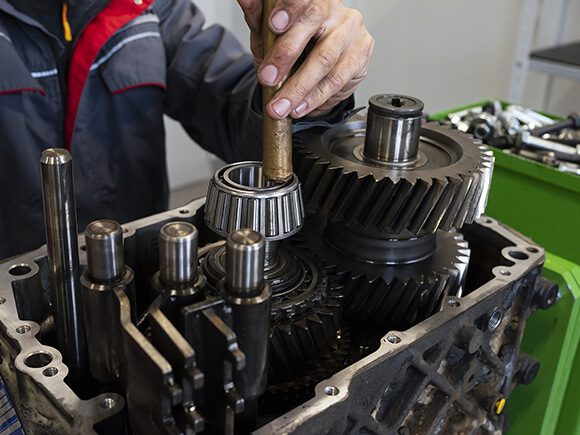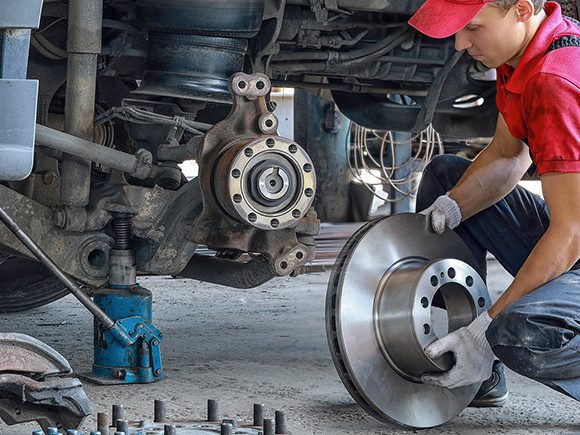 Some of the indications of engine problems include the following:
Faulty Brakes – The brake system needs to be inspected every six months, and the brake pads need replacement every 50,000 mileage. Since brake systems of crane trucks are often exposed to friction and pressure, they become susceptible to wear and tear over time. Not only do faulty brakes cause trucks to break down, but they also are a major cause of accidents. 
Care Tips for Crane Trucks
To utilize them even until the last days of their life expectancies, consider the following tips:
Conduct an Inspection Before Operations – To see if there are parts that need repair or replacement, an inspection should be done before every lifting operation. This prevents further damage and helps catch minor issues.
Prevent Operating Beyond Lifting Capacities – Crane trucks are designed to lift heavy loads, but they are designed with certain lifting capacities only. It is best to check the guide provided by the manufacturer to ensure that you are following the safe weight limit.
By regularly practicing these tips, some issues that might lead to breakdown and damage can be prevented. For a thorough inspection, calling in professional technicians is the best option.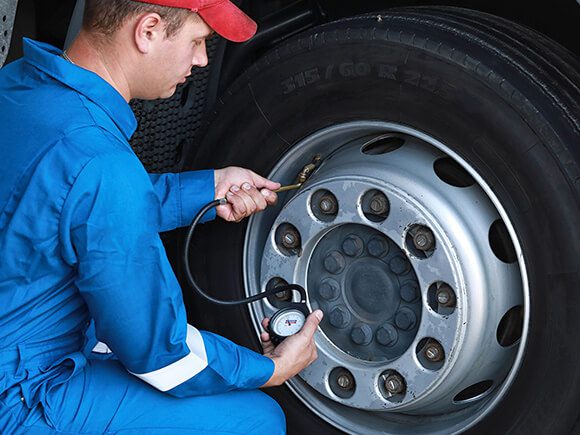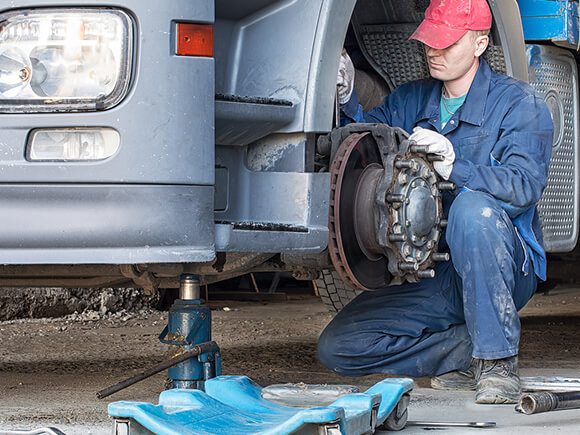 Why Hire Equipment Maintenance Technicians
With almost two decades of experience in this field, relying on our expertise is the smartest move to make when these issues take place. Our reliable technicians know the ins and outs of crane truck maintenance and repair, and they undergo relevant training to guarantee that they provide the highest quality of services.
We know and understand the hassle that a faulty truck brings. Regardless of what caused the damage or breakdown, expect an immediate response when you call us.
Our Crane Truck Maintenance and Repair Services
At Equipment Maintenance Technicians, we offer a wide range of services to address breakdowns and damage. Here are some of the repair and maintenance services we provide:
We handle most types of fleets, including:
We are also familiar with the following fleet brands:
At Equipment Maintenance Technicians, we understand the hassle and stress brought about by dump truck malfunctions. Regardless of the cause and the problem you experience, we can perform accurate diagnostics and provide the highest degree of truck repair and maintenance services. With us at Equipment Maintenance Technicians, keeping your dump trucks running smoothly during different operations is convenient and easy. Once you call for help, expect that we'll arrive at your location within 90 minutes. For further inquiries or questions about our truck repair and maintenance services, give us a call at
(

720) 949-2052
. Contact us today!