EMT - Fast and Efficient Truck and Fleet Repair Like No Other!
EMT is fully insured and provides mobile maintenance for all your maintenance repair needs anywhere in the state of Colorado.
Want to keep your fleet in action? Are any of your trucks or fleet vehicles encountering issues or missing proper maintenance? Try our fleet repair solutions and get back on the road stronger than ever!
Equipment Maintenance Technicians (EMT) has a team of skilled diesel mechanics to keep your fleet in proper functioning order. Through our proven-effective maintenance and fleet repair services, you won't need to worry about the condition of your trucks and fleet vehicles ever again. Once you leave your fleet in our hands, you can be confident that we will only provide expert care and personalized customer service.
Fleet Maintenance Service
Who doesn't want to avoid unscheduled fleet repairs and downtime?
Keeping your vehicles in top condition may seem like a tedious thing to do. Nevertheless, it is a responsibility that you must adhere to when it means keeping your business moving. Doing this guarantees the safety of your drivers and personnel at all times.
It is understandable that not all owners are well-informed about fleet management, and that is the reason why EMT is here. As experts in truck repair and fleet maintenance solutions, we would like to take the burden off your shoulders and use our substantial industry skills and knowledge to handle it for you. We offer an effective service that will keep your trucks and fleet in motion by preventing unexpected defects and accidents.
Our fleet maintenance program sends our team of mechanics to your facility or wherever you are in the field to carry out important preventive maintenance procedures. This includes checking fluid levels, changing oil as necessary, engine inspections, tire pressure check, and more, all to ensure your fleet is in its best working condition.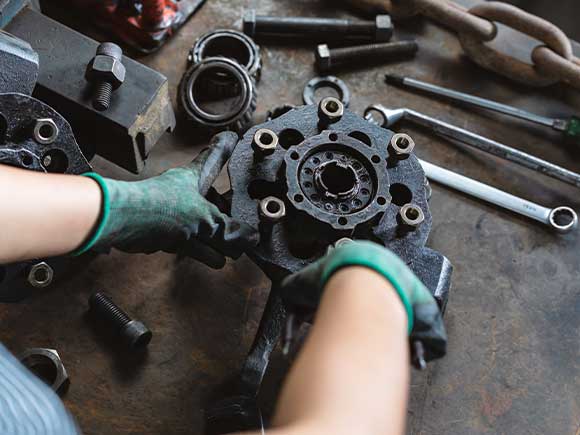 We handle most types of fleets, including:
We are also familiar with the following fleet brands: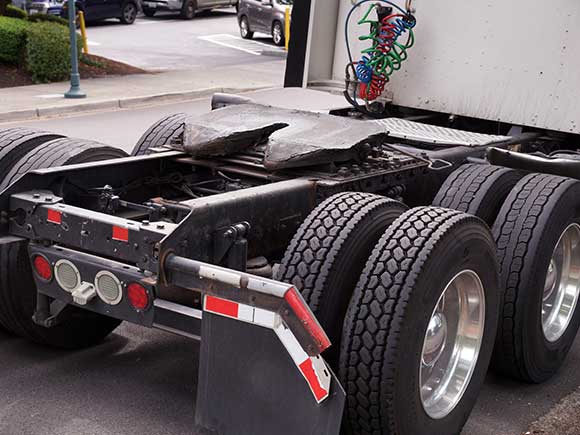 Some trucks and fleet vehicles will eventually break down, no matter how well-maintained they are. For these instances, there's no need to be alarmed. We understand how faulty trucks and vans affect the overall income and operations of a business, so it is our priority to minimize downtimes as much as we can.
Equipment Maintenance Technicians offers a mobile truck repair service that aims to provide the quickest resolution to any fleet issue, and that starts with meeting you in the field within 90 minutes of your call. This fleet repair service can drastically reduce business interruption time by eliminating the need to transport your defective vehicle to a repair yard just to have it fixed. Instead of the usual towing and hauling, our team will come and help you where you are.
Aside from the convenience that our mobile truck repair service offers, it also ensures quick resolution, as all needed parts and components are loaded on our service trucks before they hit the road.
So, if you ever need a provider you can trust for fleet maintenance and repairs, don't hesitate to give us a call.
We also handle trailer repairs and annual inspections.