Scissor Lift Repair and Maintenance
EMT is fully insured and provides mobile maintenance for all your maintenance repair needs anywhere in the state of Colorado.
Don't let a malfunctioning scissor lift affect your business's daily operations.
Scissor lifts are a standard part of operations in various industries. As a business owner, the obligation to keep your equipment well-maintained to comply with OSHA standards falls in your lap. Let our experts at Equipment Maintenance Technicians help you with your scissor lift's maintenance and repair.
With over 17 years of experience in the business, Equipment Maintenance Technicians is here to take care of your equipment. No matter what the cause of the problem is, we have you covered. Smooth business operations are always guaranteed!
Causes of Scissor Lift Problems
If your operations rely on this type of aerial lift, knowing the reason behind the breakdown of your machine is necessary.
Here are some of the common reasons why your equipment is acting up:
1. Overloading
Overloading your equipment is not advisable. Putting too much weight on the platform may result in the failure or breakage of the equipment. It may also result in injuries in the workplace. Watch out for warning lights and reduce the weight accordingly.
2. Inappropriate Use
Every Mobile Elevating Work Platform (MEWPs) has different ratings. These ratings indicate the situation where they can be safely used. It is essential to follow these to avoid work-related injuries. Scissor lifts that are for indoor use shouldn't be used outdoors and vice versa. If ignored, it could result in broken equipment or serious injuries.
3. Tipping Hazards
When operating this type of equipment, make sure that there are no tipping hazards in the work area. It's common for scissor lifts to tip when the ground is not leveled–checking the ground for any soft spots or humps before an operation should prevent accidents from happening. Additionally, you should also inspect if the tires are inflated properly.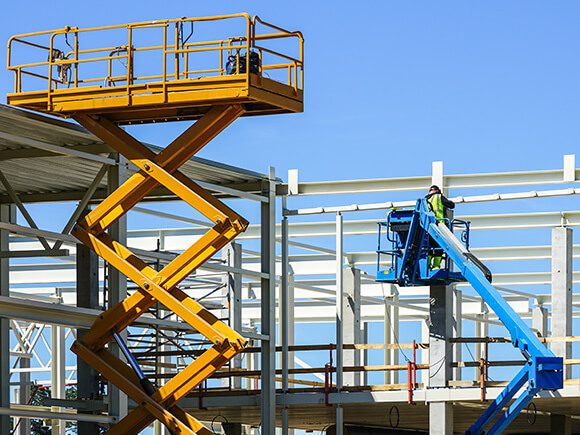 Signs Your Scissor Lift Might Need to Be Repaired
Just like any aerial lift, they're susceptible to wear and tear. Years of heavy usage may affect the overall performance of the equipment.
Here are some of the signs your equipment is in need of repair:
When any of these issues occur, know that there's still hope for your equipment. Our team at Equipment Maintenance Technicians offers comprehensive scissor lift maintenance and repairs. Don't wait for issues to manifest before you call us. Be proactive. Have your equipment maintained by our technicians on a regular basis. We take pride in providing a quick and efficient response to our clients' repair and maintenance needs.
Signs That Your Rough Terrain Forklift Needs Repair
Equipment Maintenance Technicians provides a wide range of maintenance and repair services.
Our factory-trained technicians are equipped with the knowledge, tools, and expertise to perform the following services:
As an owner of this type of equipment, you only want the best of the best to maintain or repair it. With Equipment Maintenance Technicians, you're guaranteed to get the value of your money. Our team is dedicated to providing top-grade services. If your equipment is in need of repair, it's us you should call.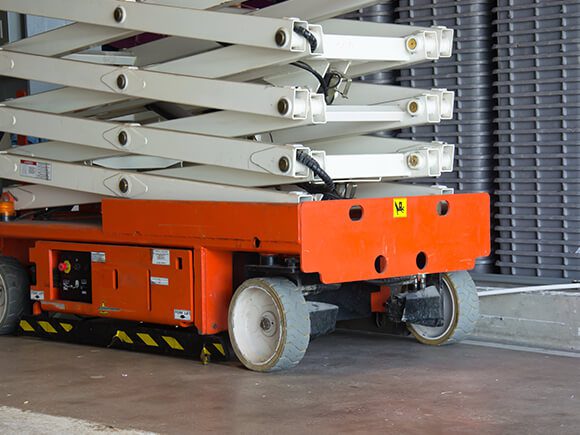 We handle most types of aerial lifts, including:
WE ARE ALSO FAMILIAR WITH THE FOLLOWING Aerial lifts BRANDS:
Choose Us for Any of Your Scissor Lift Repair and Maintenance Needs!
With incontestable years of expertise in the industry, we'll take care of your equipment. We have the knowledge, tools, and equipment to perform all types of repairs and maintenance. Our technicians will conduct the necessary inspection and diagnosis. Expect to have your equipment functioning again quickly.
Get the services you deserve with Equipment Maintenance Technicians. You can rely on us during emergencies. Our technicians also handle one-off or scheduled repairs and maintenance. Call us at (720) 949-2052 today!