Expert Mobile Mechanics in Denver, CO
EMT is fully insured and provides mobile maintenance for all your maintenance repair needs anywhere in the state of Colorado.
Ensure the safety of your drivers by getting mobile mechanic services from trained technicians.
Emergency Maintenance Technicians understands that time is of the essence when it comes to equipment breakdowns. Our mobile diesel mechanics in Denver, CO, are here to save you from operation delays. Let us take the burden off you.
Our team handles the maintenance and repairs of fleet vehicles and construction equipment. With EMT, we'll be the ones to go to you. There's no need to call someone else to tow or haul your equipment.
We know how frustrating it can be when you have to stop operations due to faulty equipment. With our mobile mechanics in Denver, CO, you will be able to return to regular business operations in no time. EMT is the one to call when your equipment suddenly stops working.
Benefits of Hiring Mobile Diesel Mechanics
Avoid the stress of calling for hauling and towing services. With Equipment Maintenance Technicians' team of mobile mechanics in Denver, CO, you can get your equipment back up and running in no time. Here are some of the benefits of calling experts for emergency services:
With EMT, there's no need to go through the hassle of searching for a trusted company, driving all the way across town, then waiting to get back to your equipment.
Our certified mobile mechanics are qualified to do most repairs in the field. At EMT, our trucks are fully equipped with most parts and components to do the job right then and there. If there's a need for complex repairs, we'll brief you about the situation and organize everything for you.
2. Speedy Response and Efficiency
As experts in the industry, we understand the importance of prompt and efficient services. Our mobile mechanics in Denver, CO, will arrive at your location within an hour and a half of your call. Be able to focus on other aspects of your business while you wait.
Another bonus of opting for our t is the fair pricing. Although this offers a whole new level of convenience, it's not going to put a hole in your pocket.
EMT provides affordable on-field truck and heavy equipment repair services. Our pricing is honest and matches the quality of our work. Our maintenance and repair services guarantee that every penny you spend will be worth it.
4. Face-to-Face Work Progress
When you call our mobile mechanics in Denver, CO, you'll get to see us work. You get the front row seat and witness how we repair your equipment.
Our factory-trained mechanics will go through the process with you and explain the root cause of the problem and how we'll fix it so you're aware of what's being done to your equipment.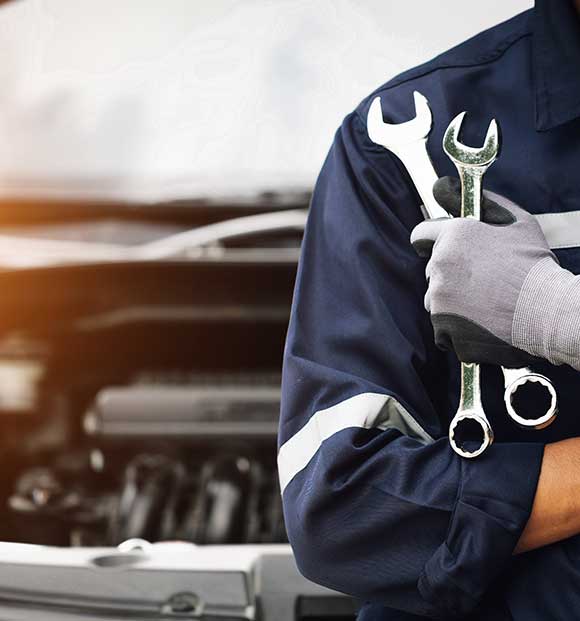 Why Choose EMT's Mobile Diesel Mechanics in Denver, CO
Equipment Maintenance Technicians has been the go-to equipment repair shop in Denver, CO, since 2003. We have over 90 years of combined expertise—making us one of the best providers of maintenance and repair services. Our mobile mechanics have the skills, tools, and expertise to do most jobs in the field. We are well-versed with different equipment brands, such as Pettibone, Kato, John Deere, Kenworth, and Gradall. Our team is fully insured, so there's no need to worry about anything else.
Repair and Maintenance Services Our Mobile Mechanics Provide
With EMT, all of your equipment's needs are covered. Our mobile mechanics in Denver, CO, provide comprehensive on-site services. Get back to work on time when you have us.
Here are some of the services we provide:
Annual Inspections
Diagnostic Services
Preventive Maintenance
Fleet Repair and Maintenance
Construction Equipment Repair and
Maintenance
DOT Inspections
Contact Equipment Maintenance Technicians
Our mobile mechanics in Denver, CO, are here to help.
With our team, you won't have to delay your operations for an extended period. Let our experts save you from equipment breakdowns. Call us!