Repairs for Material Handling Equipment in Denver, CO
EMT is fully insured and provides mobile maintenance for all your maintenance repair needs anywhere in the state of Colorado.
Material handling equipment (MHE) is a great investment for your business operations – one that requires continual effort to keep in optimal condition.
Hiring the best services for material handling in Denver, CO, is key to extending the lifespan of your equipment. While preventive maintenance is often perceived as an unnecessary cost, it helps you steer clear of expensive repairs while keeping your operations running smoothly.
As a professional service provider for material handling equipment in Denver, CO, our team at Equipment Maintenance Technicians (EMT) ensures that your MHE runs efficiently and is kept in like-new condition. We perform preventive maintenance and repair for your MHE and do so without obstructing your production. By partnering with us, you can guarantee safe workplace conditions with well-functioning machinery.
Signs Your Material Handling Equipment Needs Repair
Your material handling equipment plays an important role in producing top-quality products and delivering them on time. To ensure they function properly, you need to have them inspected regularly to spot any signs of damage or wear.
Hiring our services for material handling in Denver, CO, is a smart business decision that saves your money and secures your MHE from any potential reliability and safety issues. By looking into the following signs, you can correct, or even stay ahead of, issues when they arise and prevent them from becoming major problems.
Regardless of the type of machinery you are working with, leaking oil, hydraulic fluids, and engine coolant can be a common major risk. Oil lubricates different parts of your MHE, preventing them from grinding together while in operation. If your equipment suffers from fluid leaks, they may cause your engine to be prone to wear and tear. In addition, this type of problem calls for immediate repair since completely drained oils can cause your MHE to seize up.
Your material handling equipment in Denver, CO, delivers 6,000 hours of work time daily to help you move products from one point to another. Without proper lubrication, however, they may have damaged chains that may sustain problems like rust, corrosion, damaged links, or kinking segments. Failure to replace the chain or seek urgent repairs can damage the internal mechanism of your MHE, causing it to stop in the middle of your business operations.
Malfunctioning Buttons and Gauges
Part of the preventive maintenance task for material handling systems in Denver, CO, involves ensuring all buttons and gauges are working accurately. Failure to do so may hamper your machinery's usefulness. It is especially important for safety buttons to work and for all gauges to provide accurate information. Otherwise, you may not be able to use your equipment efficiently and end up missing a potential mechanical issue.
Why Choose Equipment Maintenance Technicians
Equipment Maintenance Technicians is a team of factory-trained technicians who are well-versed in material handling in Denver, CO. Holding our prestige as Colorado's most trustworthy provider of fleet and equipment repair and maintenance, we deliver no less than exemplary services to ensure that your equipment runs optimally.
We have a combined 90 years of experience in the repair and maintenance of heavy equipment and machinery. In addition, customer service is of utmost importance to us, which is why we offer our clients high-end repair and maintenance services at a competitive price.
We make sure to keep ourselves up-to-date with the latest trends in equipment maintenance. In line with this, we provide continual training for all in-house technicians and equip them with only the most advanced tools for precise and carefully-calculated diagnostics and services.
As a fully-insured repair and maintenance service provider, we are well-versed with all types of fleet vehicles and construction equipment. Whether your equipment needs immediate repair, routine checkups, or scheduled preventive maintenance, you can count on our expertise to deliver immediate and effective results.
Our Material Handling Equipment Repair and Maintenance Services
Partnering with us to handle your material handling equipment secures reduced expenses and extended equipment life. With our services, you can also benefit from improved workplace safety and increased productivity. By entrusting your material handling systems in Denver, CO, to our expertise, you can make the most out of proactive equipment care.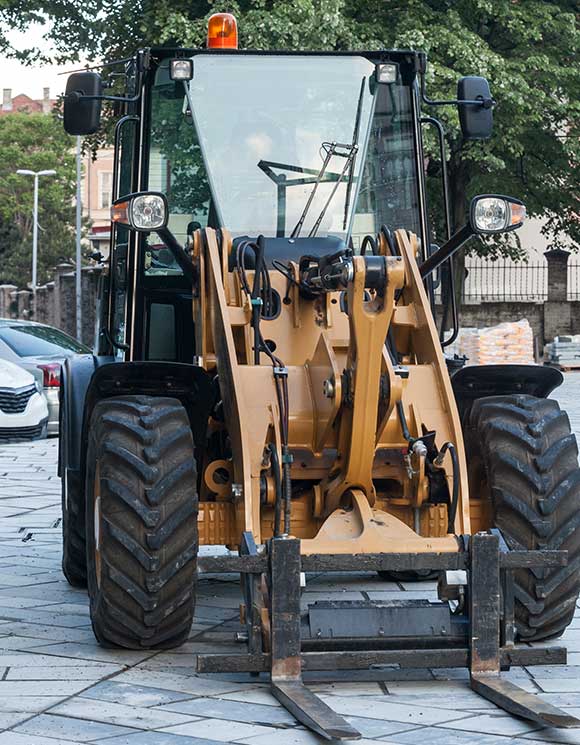 MHE serves as transporters, keepers, and protectors of valuable products in your company. They are a cost-effective means of making your business operations easier and smoother.
Owning material handling equipment is one thing, but keeping its optimal condition is another. By being proactive in keeping your MHE's functionality, you can lessen the occurrence of equipment breakdowns during business operations.
At EMT, we provide a material handling equipment maintenance program that ensures the timely conduct of regular planned services. Part of the procedures for this program involves oil changes and checking for signs of damage.
Our expert maintenance technicians are well-trained to handle different types of forklifts and forklift brands. Among the brands that we work with include: Daewoo, Hyster, Skytrak, Toyota, Gradall, JLG, CAT, and Lull.
Other types of MHE that we also service include:
Automatic guided vehicle
Counterbalanced lift truck
Conveyors
Hand truck
Pallet jack
Pallet truck
Platform truck
Pallet jack
Personnel and burden carrier
Tractor-trailer
Sideloader
Order picker
Turret truck
Narrow-aisle reach truck
Narrow-aisle straddled truck
Walkie stacker
Over time, your material handling equipment will experience issues that cause it to seize up in the middle of your operations. There are also inevitable circumstances that lead them to engine failure. Unfortunately, these breakdowns may sometimes occur at the worst times.
If your MHE suffers from even discreet signs of damage, you can count on our expert maintenance technicians for expert assistance. Our team is well-trained to handle all types of issues, and we conduct all necessary repairs with the most advanced equipment. Our services are available locally and immediately, so with our help, you can expect to have less downtime and less interrupted operations.
Choose EMT for Material Handling Equipment Repairs in Denver, CO
Whether you need planned maintenance or immediate repair for your material handling equipment, our expert maintenance technicians are here to help.
As a trusted equipment maintenance and repair service provider since 2003, Equipment Maintenance Technicians is your partner for uninterrupted business operations. We understand that time is of essence to our clients, which is why our repair and maintenance program is attuned to delivering timely and cost-effective results for keeping your MHE's in tip-top shape. For more information concerning our services, contact us today.