Equipment Maintenance in Denver, CO
EMT is fully insured and provides mobile maintenance for all your maintenance repair needs anywhere in the state of Colorado.
Keep your equipment at peak working condition with services from equipment maintenance technicians in Denver, CO.
At Equipment Maintenance Technicians, we provide scheduled equipment maintenance in Denver, CO. We understand how important it is to keep equipment in good condition during daily operations, so we provide thorough inspections and routine maintenance.
Our equipment maintenance technicians in Denver, CO, receive continuous training to guarantee the highest degree of quality in our equipment repair and maintenance services.
Benefits of Routine Equipment Maintenance
If you've been putting off equipment maintenance for some reason, you're missing out on a lot of benefits, such as:
Equipment downtime is sometimes inevitable, but the good news is that you can decrease the likelihood of its occurrence and frequency. Technicians can catch minor problems and address them appropriately with regularly scheduled equipment maintenance. Regular maintenance reduces the risks of breakdowns, which are one of the leading causes of operational delays.
2. Increased Asset Lifespan
Like other things, every piece of equipment has an estimated useful life. Long-term, preventive maintenance services from trusted equipment maintenance technicians in Denver, CO, can help your equipment perform at its maximum power during its entire lifespan. When combined with proper handling, storage, and operation, routine preventive maintenance can also lengthen the life expectancy of your equipment.
3. Maintained Equipment Efficiency
Pieces of equipment that don't receive proper maintenance become inefficient over time. By carrying out heavy operations, they become susceptible to wear and tear, which, in turn, causes their components to perform poorly. With our equipment maintenance in Denver, CO, your equipment will operate with maintained efficiency during its overall life expectancy.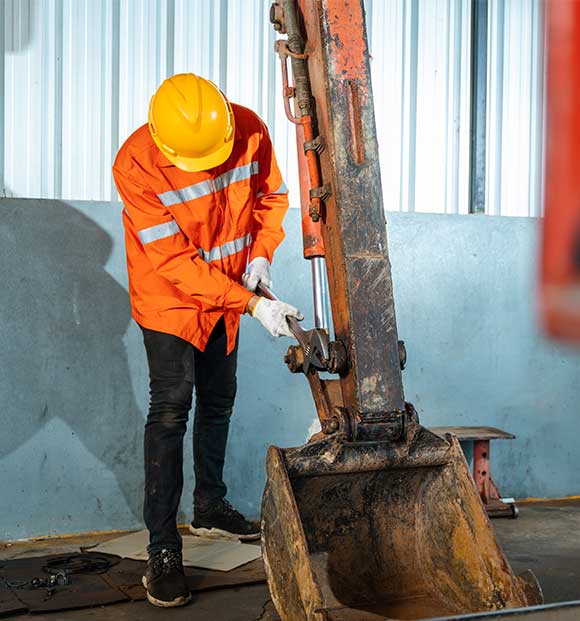 4. Improved Workplace Safety
Without proper maintenance, all equipment incurs damage. When an equipment's components deteriorate or break, they become more at risk of thermal overload. This problem poses safety hazards, such as explosions and fires. If you schedule regular equipment maintenance in Denver, CO, you can eliminate the risks of such dangers and improve safety in your workplace.
5. Guaranteed Customer Satisfaction
Malfunctioning equipment doesn't do your business any good. If anything, poorly performing equipment decreases productivity and provides low-quality results. When you opt for routine equipment maintenance in Denver, CO, your equipment will continuously perform well and provide satisfactory results, which can help you create a strong brand image.
Why Choose Equipment Maintenance Technicians
Since 2003, we have been providing reliable equipment maintenance in Denver, CO. We uphold the quality of our maintenance services with relevant training and state-of-the-art equipment utilization.
As a trusted business, we offer equipment maintenance in Denver, CO, at fair pricing. We also value our relationship with our clients, so we make everything convenient by providing both in-house and on-site services, along with free initial inspection and quotation.
Our Equipment Maintenance Services
Our equipment maintenance in Denver, CO, involves thorough inspections. We conduct accurate diagnostic tests to see if equipment components need repairs, tune-ups, or replacements. Our equipment maintenance services include:
Annual Inspection
250-hour Unit Inspection
500-hour Unit Inspection
Oil and Filter Change
Battery, Tire, and Belt Checks
Brake and Hydraulic Function Tests
Contact Us for Equipment Maintenance
For all your equipment maintenance needs, we should be the first point of contact.
With our equipment maintenance in Denver, CO, you'll prevent downtime from derailing your operations. Call us for inquiries!