Equipment Maintenance in Colorado Springs, CO
EMT is fully insured and provides mobile maintenance for all your maintenance repair needs anywhere in the state of Colorado.
Prevent unplanned equipment downtime by scheduling routine maintenance provided by reliable technicians.
At Equipment Maintenance Technicians, we provide equipment maintenance in Colorado Springs, CO. As a business that provides repairs on equipment and heavy machinery, we understand the importance of routine maintenance in preventing unplanned downtime.
We guarantee quality in our services since we have our equipment maintenance technicians in Colorado Springs, CO, undergoing relevant training regularly.
Benefits of Regular Equipment Maintenance
Aside from preventing costly equipment repairs, maintenance offers many other benefits, including:
1. Maintained Equipment Efficiency
When pieces of equipment don't undergo routine maintenance, their components become susceptible to wear and tear. The accrued damage on the equipment parts impairs the entire system's performance. They still consume energy but produce poor-quality results. With equipment maintenance in Colorado Springs, CO, you can prevent wear and tear, which is one of the leading causes of inefficiency.
2. Lengthened Life Expectancy
Every piece of equipment has a life expectancy. Without proper maintenance, they might obtain damage and might not be able to last until the end of their expected lifespan. The good thing is that you can preserve, or even lengthen, the lifespan of your equipment if you combine proper handling, storage, and operation with routine equipment maintenance in Colorado Springs, CO.
Most mechanical breakdowns experienced by equipment are preventable with regular maintenance. If you wait for failures to arise before you call for maintenance, you're increasing the risks of extended downtime, which can impede the progress of your business operations. With routine equipment maintenance in Colorado Springs, CO, minor equipment issues will be caught before they can even cause breakdowns.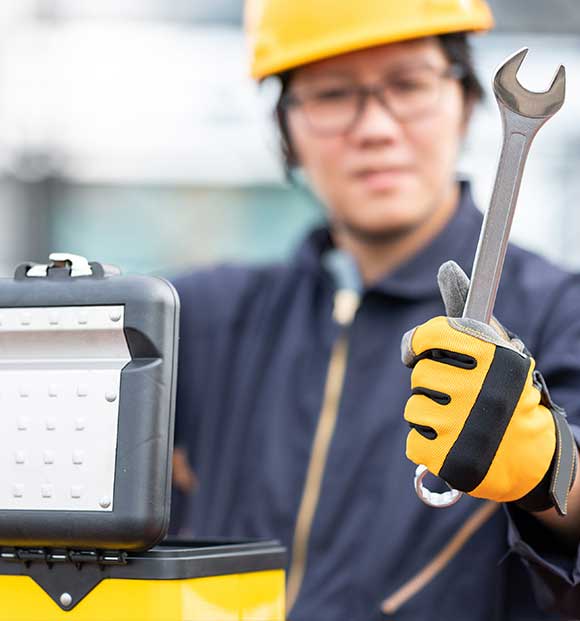 4. Enhanced Workplace Safety
Some equipment parts pose serious hazards when they get damaged. For instance, frayed or punctured cables, cords, and wires can cause equipment operators to experience electric shocks that can cause minor injuries or fatalities. For that reason, conducting periodic inspections and regular equipment maintenance in Denver, CO, is crucial for equipment to remain safe to use.
5. Ensured Customer Satisfaction
With maintained efficiency brought about by regular servicing, your equipment will perform at its maximum power. This translates to consistent, high-quality results. In addition, you can have the assurance that you'll finish all operations on time with well-maintained equipment. If you're running a business, these things can help you guarantee customer satisfaction.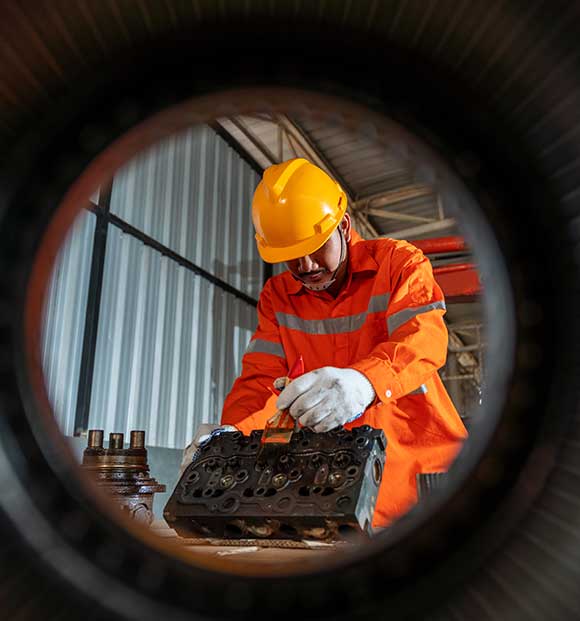 Why Choose Equipment Maintenance Technicians
Having been in the equipment maintenance and repair industry since 2003, we guarantee you that we provide top-notch services. Aside from constant training, our equipment maintenance technicians in Colorado Springs, CO, utilize state-of-the-art equipment to ensure precision and accuracy in our services.
Being a trustworthy business, we provide equipment maintenance in Colorado Springs, CO, at competitive pricing. Additionally, we offer initial inspections and quotations for free. We value every client's convenience, so we offer our services both in-house and on-site.
Our Equipment Maintenance Services
We offer a wide range of equipment maintenance in Colorado Springs, CO. Whether your equipment needs repairs, tune-ups, or part replacements, our technicians have the required knowledge and experience to perform such services.
The equipment maintenance services we offer include:
250-hour Unit Inspection
500-hour Unit Inspection
Annual Inspection
Brake and Hydraulic Function Tests
Battery, Tire, and Belt Checks
Oil and Filter Change
Call Us for Equipment Maintenance
Equipment Maintenance Technicians is here to provide you with all your equipment maintenance needs.
With our top-notch equipment maintenance in Colorado Springs, CO, your equipment is guaranteed to optimally function until it reaches the end of its useful life. Call us today for inquiries!