Emergency Repair in Denver, CO
EMT is fully insured and provides mobile maintenance for all your maintenance repair needs anywhere in the state of Colorado.
Get your equipment or fleet back up and running by calling a trusted provider of emergency services.
At Equipment Maintenance Technicians, our highly-trained technicians have extensive knowledge and experience in providing emergency repairs for mobile fleets and heavy equipment. Having been in the maintenance and repair industry since 2003, we have risen to become one of the most trusted providers of emergency repairs in Denver, CO. We understand the importance of fixing fleets and equipment in minimizing downtime, so we provide immediate responses to emergency breakdowns.
Signs That Your Fleet and Equipment Need Servicing
Waiting for your fleet or equipment to break down before calling for maintenance and repair is not cost-effective. It might cause extended downtime that can derail the progress of your projects.
To avoid that problem, it helps to be aware of the signs that your fleet of equipment needs servicing. Here are some indications:
Over time, the components of fleets and equipment suffer deterioration. When left unaddressed, it can lead to unplanned breakdowns, which might cause you to call for emergency repairs in Denver, CO. Make sure that you always inspect your fleet or equipment and look for signs of deterioration, such as frayed cords and wires.
Not only is thick exhaust considered a violation of the regulations of the Occupational Safety and Health Administration, but it's also a sign that your fleet or equipment might need emergency repair in Denver, CO, soon.
Thick exhaust is often an indication of some complex problems, such as oxygen sensor misreadings, clogged air filters, engine malfunctions, and ventilation failures, that can lead to unplanned breakdowns.
Inefficiency is also another sign that your fleet or equipment might suffer from a breakdown. This can be a result of neglected maintenance and can cause you to call for emergency repairs in Denver, CO. If you notice poor performance from your fleet or equipment, call in technicians to provide the necessary course of action.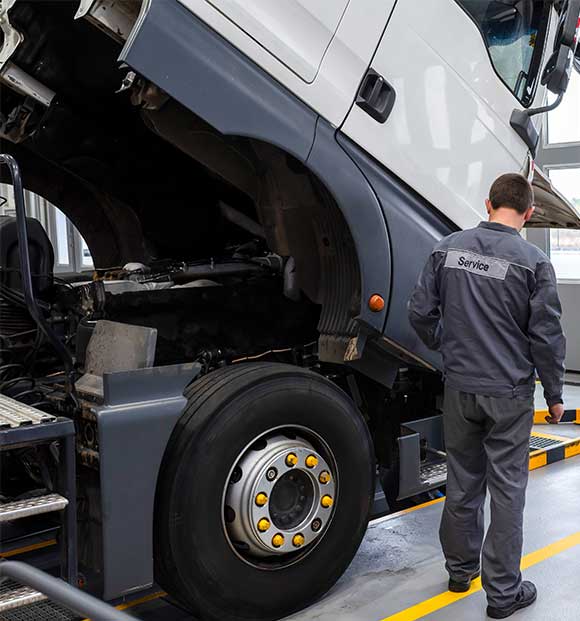 Strange noises are not a good sign. While most fleets and equipment produce loud noises during operations, you have to be aware of indications that something's wrong with them. Some unusual sounds to look out for include:
Grinding
Rattling
Hissing
Clacking
When you hear these strange noises, it is already a sign that your equipment needs servicing. Some of its components might need repair or replacement services from trained technicians.
Faulty valves and hose leaks are two of the most common causes of low fluid levels in fleets and equipment. Having such problems can lead to insufficient lubrication, which, in turn, leads to damage and malfunction. In some other cases, low fluid levels can also necessitate emergency repairs in Denver, CO.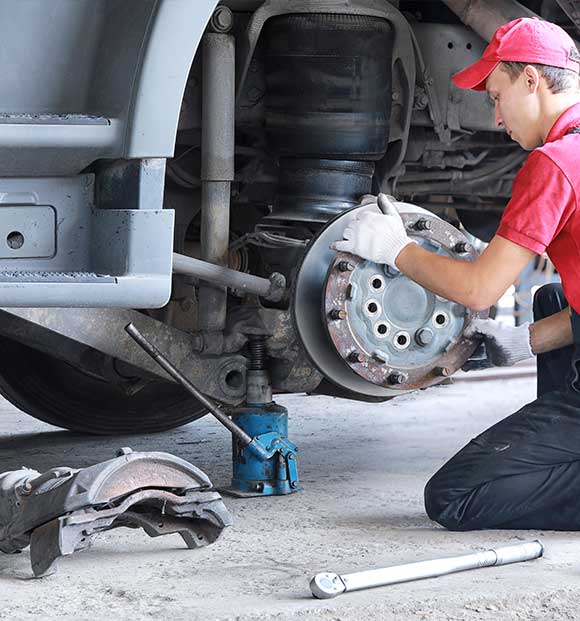 Why Choose Equipment Maintenance for Emergency Repair Services in Denver, CO
Equipment Maintenance Technicians has been providing emergency repairs in Denver, CO, since 2003. With our years of experience, combined with the utilization of state-of-the-art equipment, we guarantee precision and accuracy in our services.
We provide emergency repairs in Denver, CO, at competitive pricing, and we offer initial inspections and quotations at no charge. We provide speedy responses to emergencies, so expect us to arrive at your location within 90 minutes.
Our Emergency Repair Services in Denver, CO
Our technicians provide a wide array of emergency repairs in Denver, CO, including:
Component Repair
Component Maintenance
Component Replacement
Major Overhaul
Cleaning
Lubrication
Call Us for Emergency Repairs
Minimize the impact of fleet and equipment downtime by calling us for emergency repairs.
For inquiries regarding our emergency repair services in Denver, CO, don't hesitate to reach out to us. Contact us today!