EMT – Your Go-To Resource for Quality Welding Machine Repairs
EMT is fully insured and provides mobile maintenance for all your maintenance repair needs anywhere in the state of Colorado.
With many shops today offering welding services and most industrial plants using welding machines for maintenance and production, the need to maintain your equipment is greater than ever! These machines are vital to your work and can often cost thousands of dollars or more, and replacement parts can be scarce and expensive. Proper maintenance is essential to keeping costs down and production going at optimum levels.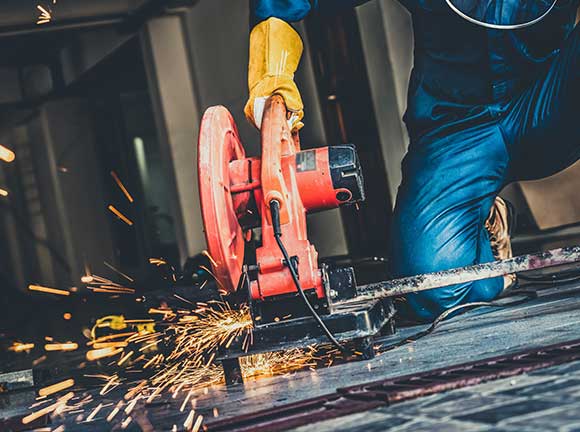 Welding Machine Maintenance
One of the best ways to produce strong welds is to properly maintain your equipment. Taking excellent care of your machinery does not demand a great deal of effort. In fact, it can save you money and time in the long run, both in terms of longevity and in weld performance and quality.   
Depending on the type of welding equipment you are using, the maintenance required will be different. Is yours an AC or DC unit? Others, like an oxyfuel welder, will require a different maintenance program entirely in order to keep them in good working condition.  
Luckily, at Equipment Maintenance Technicians, we are knowledgeable and experienced in most of these. We can help you avoid some common welding errors and costly welding machine repair by regularly servicing your equipment.   
A good place to start is by thoroughly inspecting your equipment. We can do this at least every 3 months. We will remove all dirt from the welding machine and other accessories, lubricate bearings with proper grease, and ensure that brushes are making good contact with the commutator. Also, remember that regularly cleaning connectors, switches, and relays will be part of this process, too.   
As we go through the inspection and maintenance process, our technicians will call you with any fault findings and quote you the cost of a possible welding machine repair, if there will be any. With an experienced and dedicated team of professionals, we have become the preferred choice of many when they need their equipment fixed fast, and this all comes at a realistic price.
As we have also been in the business for years, we have many parts for both new and obsolete equipment. We also know the importance of minimizing downtime, and we always do our best to get your welding machines repaired as fast as possible to avoid disrupting your projects! We use the best practices to ensure that all tasks are correctly completed with high-quality craftsmanship.
Whatever service you need from us, we will specifically tailor it to your needs, as we know that every customer and every project is different.
There will be times when it is not at all convenient for you to send us the equipment. With our mobile services, we can arrange a site visit. We'll have someone on-site to performing your welding machine repair within 90 minutes of your call to us!
With many successful projects under our belt, we can proudly say that we are among the best and most trusted welding machine maintenance and repair companies in the Denver area.
Contact us if you need help with your equipment!